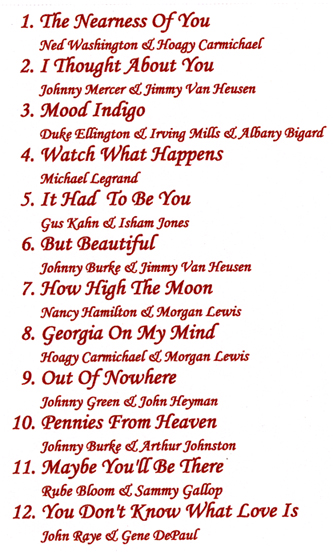 Several years ago, Ladene Miles Bourne accepted a challenge from her husband Lionel, "You could be a singer," he said. After finding a voice coach, Miles Bourne set out to do just that. First, "sitting-in" with the late, Billy Fuster's Trio at the Lost Dog Cafe in Binghamton, NY.

Today, Ladene can be heard at local club venues, parties, and churches, appearing with the Gene Cothran Trio, Miles Ahead and other area jazz groups.

Miles Ahead Quintet:
Mile Carbone - Sax and Flute
Gene Cothran - Keyboard
Larry Lolli - Guitar
Joe Roma - Drums
Tom Westcott - Bass



Ms. Miles Bourne has recorded two CD's: Music I Love Parts 1 & 2. Part 2 was recorded with the Miles Ahead Quintet in December 2007, and is available for purchase.

To purchase the CD, please e-mail Ms. Miles Bourne.